Help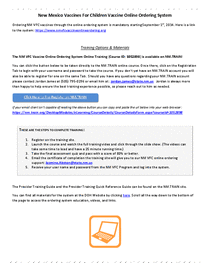 VFC Online Ordering System Training Options & Materials
Immunization - Help
November 3, 2015
This document describes the various training options and materials available for the New Mexico vaccines for children online ordering system.
---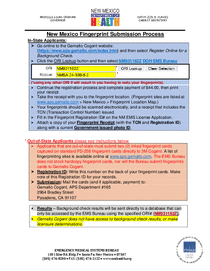 EMS Background Screening Fingerprint Instructions for Out of State Applicants
Emergency Medical Services Licensing - Help
October 23, 2015
These instructions explain the fingerprint instructions for out of state applicants.
---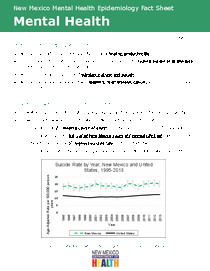 Mental Health Fact Sheet
Mental Health - Help
September 30, 2015
This fact sheet explains why mental health is a public issue, how New Mexico compares to other states, what the risk factors are for mental disorders, and how we can prevent mental illness and suicides at a state level.