Help
Tips to Clean Lead Chips and Dust
Lead Poisoning - Help
July 9, 2014
Lead dust and chips from lead-based paint are the most common source of lead poisoning. As lead-based paint ages, it can deteriorate (chip, crack, peel) because of weathering.
---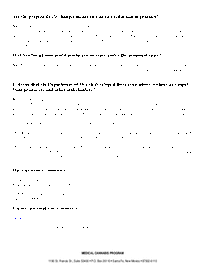 Proposed Rule Changes FAQ
Medical Cannabis General Information - Help
June 2, 2014
We offer the Proposed Rules FAQ to address frequent questions from the qualified patients and interested parties. Please read and share with others. Thank you for your continued input and support.
---
Lead in Firing Ranges
Lead Poisoning - Help
February 25, 2014
This is a personal protective equipment check list for workers explains a few simple steps you can take to reduce your exposure to lead at indoor firing ranges. These steps include wearing a respirator, coveralls including shoe covers, safety goggles, and chemical resistant gloves. It also provides some additional website resource links so you can learn more about preventing occupational exposures to lead and noise at indoor firing ranges.