Immunization Program
Got Shots? Protect Tots!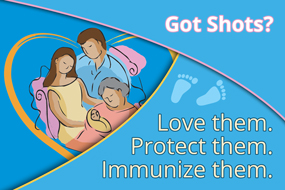 August 2-16, 2014
This event provides opportunities for children to stay up-to-date on their immunizations. Participating providers open their doors for any child who presents for immunizations, regardless of whether he/she is a patient or whether he/she has insurance.
Simply click the banner on the right to find a provider nearest you!
Please join the New Mexico Department of Health, the New Mexico Primary Care Association and the New Mexico Immunization Coalition, along with our managed care partners, Molina, Lovelace and Presbyterian, and Blue Cross and Blue Shield of New Mexico in making sure that all New Mexico children are immunized on time! Many sites provide Medicaid Eligibility services during the event. The New Mexico Primary Care Association can help arrange for onsite Medicaid application if providers do not have an eligibility worker.
---
Learn More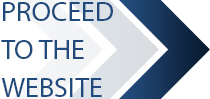 This page is currently in the process of being revised and may not contain all of the information available.
Please visit the Website Archive for all the complete information on this topic. We appreciate your patience and understanding during this transition period.
---
---
Latest News
Good Reasons to Immunize Children
April 30, 2014 - Immunization - Awareness
Thanks to immunization, we can now protect infants and children from 14 vaccine-preventable diseases before age two, and the National Immunization Survey consistently shows childhood immunization rates for vaccines routinely recommended for children remain at or near record levels. « read more »
National Infant Immunization Week
April 29, 2014 - Immunization - Celebration
The New Mexico Department of Health this week observes the 20th anniversary of National Infant Immunization Week (April 26th – May 3rd) and encourages parents to talk with their child's doctor about getting up-to-date on vaccines—particularly as summer activities approach. « read more »