Guides
NMHSC Stipend General Guidelines
Primary Care & Rural Health - Guide
June 29, 2015
The New Mexico Health Service Corps provides stipends to eligible health professionals during their last two years of training or residency who, in turn, enter into contract with the Department of Health to provide (when licensed) health service for a minimum of two years (1600 hours per year) in an underserved area of New Mexico. This document is a general overview of the guidelines for this program.
---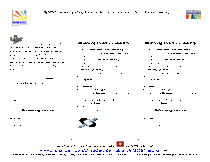 NMSIIS Borrowing Registry Quick Reference Guide
Immunization - Guide
May 20, 2015
This borrowing quick reference guide describes the process for borrowing inventories of vaccine for both privately insured and VFC-eligible children.
---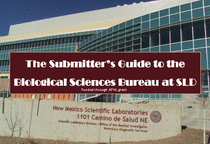 The Submitter's Guide to BSB
Biology - Guide
March 16, 2015
General information about the biological services bureau including phone numbers, frequently asked questions, basic principles, example submissions, tips, and more.