Guides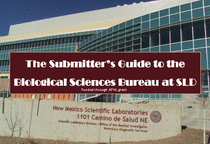 The Submitter's Guide to BSB
Biology - Guide
March 16, 2015
General information about the biological services bureau including phone numbers, frequently asked questions, basic principles, example submissions, tips, and more.
---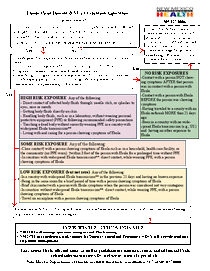 Ebola Evaluation Algorithm
Ebola Virus Disease - Guide
January 13, 2015
This document for healthcare professionals is intended to describe the method for evaluating patients for Ebola.
---
VFC Online Ordering System Provider Quick Reference Guide
Immunization - Guide
December 11, 2014
This vaccines for children online ordering system quick reference guide covers inventory reconciliation, manually adding vaccine into inventory, placing and receiving orders, transferring vaccines, viewing inventory numbers from NMSIIS import, and also provides several helpful resources.