Guides
Health in All Policies
Health Promotion - Guide
August 7, 2014
Health in All Policies is a collaborative approach to improving the health of all people by incorporating health considerations into decision-making across sectors and policy areas. This paper provides: a discussion of the concept of Health in All Policies, the "nuts and bolts" of this work, and a case study of the California Health in All Policies Task Force.
---
IPRA Compliance Guide
Inspection of Public Records - Guide
November 22, 2013
This guide is aimed to inform the public, state and local government agencies, and all other public bodies subject to the Inspection of Public Records Act (IPRA) requirements and application. (NMSA 1978, Chapter 14, Article 2)
---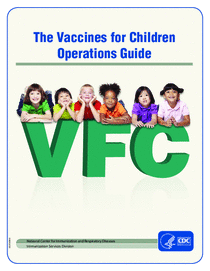 VFC Operations Manual
Immunization - Guide
April 11, 2013
This guide addresses the identified need to distinguish requirements and recommendations, streamline the organizational design, and improve the dissemination of VFC information.