Forms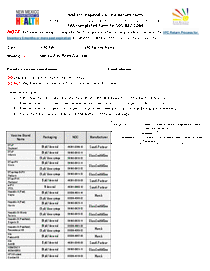 VFC Vaccine Return Form
Immunization - Form
July 20, 2015
This form is used to return vaccines and to track your inventory. Vaccines that are returned are then cleared from your inventory. Complete and fax this form to the NM VFC Program before you return any vaccines.
---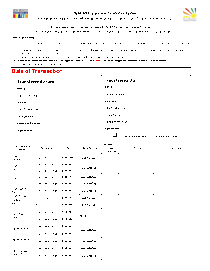 VFC Vaccine Transfer Form
Immunization - Form
July 20, 2015
This form applies only to vaccines provided by the NM Vaccines for Children Program. Use only for transferring vaccine to another NM VFC Provider. Transfer vaccines three months before expiration date.
---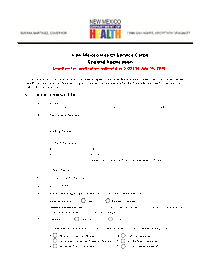 NMHSC Stipend Application 2016
Primary Care & Rural Health - Form
July 20, 2015
The New Mexico Health Service Corps provides stipends to eligible health professionals during their last two years of training or residency who, in turn, enter into contract with the Department of Health to provide (when licensed) health service for a minimum of two years (1600 hours per year) in an underserved area of New Mexico. This document is the application for this program.