Epidemiology and Response Division
Tracks infectious diseases, injury and health statistics, trains organizations in disease control, injury prevention, responds to public health emergencies and provides vital records services. We also issue 228,000 birth and death certificates and register 28,000 births and 14,000 deaths each year.
---
Featured Publications
Latest Publications
Popular Publications
---
Latest News
Popular News
---
Learn More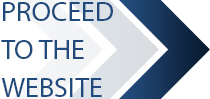 This page is currently in the process of being revised and may not contain all of the information available.
Please visit the Website Archive for all the complete information on this topic. We appreciate your patience and understanding during this transition period.
---