Public Health Division
---
Upcoming Events
The New Mexico Department of Health announced that the Guadalupe County Public Health Office in Santa Rosa will be hosting an open house. The goal is for community members to interact with public health staff and learn more about the services provided at the public health office.
The certification board will discuss bylaws, board roles, the process to acknowledge, document and assess education, training, experience and qualifications of experienced New Mexico community health workers for the purposes of certification (grandfathering), an open meetings act resolution, and core competencies and training standards for certified community health workers. The public is welcome to attend this meeting.
---
News Articles
Featured
Latest
Popular
---
Health Data
Latest
Popular
---
Publications
Featured
Latest
Popular
---
Learn More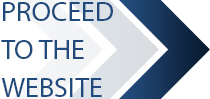 This page is currently in the process of being revised and may not contain all of the information available.
Please visit the Website Archive for all the complete information on this topic. We appreciate your patience and understanding during this transition period.