Zoonotic Disease Program
Zoonosis describes the process whereby an infectious disease is transmitted between species. It usually refers specifically to diseases that can travel from non-human animals to humans. They include all diseases that people can contract from animals such as wildlife, domestic animals, insects, primates, and birds.
---
News Articles
Latest
Popular
---
Health Data
Latest
Popular
---
Publications
Latest
Popular
---
Learn More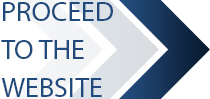 This page is currently in the process of being revised and may not contain all of the information available.
Please visit the Website Archive for all the complete information on this topic. We appreciate your patience and understanding during this transition period.