General
EMS License Verification Report
Emergency Medical Services - General
March 27, 2015
This is a searchable document which lists of all of the currently licensed Emergency Medical Systems individuals. It can be used for license verification purposes and is updated at regular intervals.
---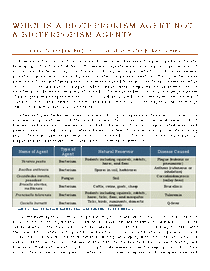 When is a Bioterrorism Agent Not a Bioterrorism Agent?
Biology - General
March 16, 2015
Ever since the 2001 anthrax attacks, bioterrorism has been flung into global notoriety, developing into a household term. Bioterrorism agents are microbiological organisms, such as viruses, bacteria, fungi, or toxins of biological origin, which could cause severe, potentially lethal infections in humans, or affect crops and livestock.
---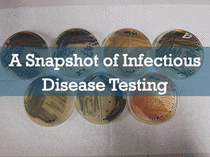 A Snapshot of Infectious Disease Testing
Biology - General
March 16, 2015
General information about testing for infectious diseases.