General
NMHSC Stipend General Information
Primary Care & Rural Health - General
June 29, 2015
The New Mexico Health Service Corps provides stipends to eligible health professionals during their last two years of training or residency who, in turn, enter into contract with the Department of Health to provide (when licensed) health service for a minimum of two years (1600 hours per year) in an underserved area of New Mexico. This document provides general information about this program.
---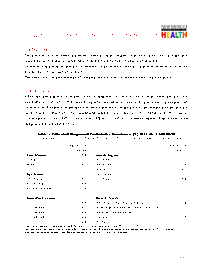 Prediabetes and Diabetes Fact Sheet
Diabetes Prevention and Control - General
June 25, 2015
Prediabetes and diabetes are conditions that exist on a continuum. Prediabetes occurs when a person's blood sugar is higher than normal but not as high as it would be with diabetes, and there may be no external symptoms of disease. Diabetes is a group of diseases marked by high levels of blood sugar due to defects in insulin production, insulin action, or both.
---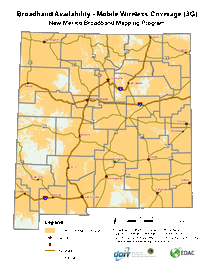 Broadband Availability - Mobile Wireless Coverage Map (3G)
Health System Innovation - General
June 24, 2015
This coverage map illustrates the availability of 3G broadband service in New Mexico as of October 1, 2014.