Resources
Here you'll find a wealth of external website resource links consolidated in one place for you to browse and explore. We highlight a few featured, the latest, and the most popular resources below.
We recommend using the Resources A-Z Index for an alphabetical list of all resources to quickly find what you're looking for, or filter down by category and topic using the menus to the right.
---
Featured
---
Latest
National Cholesterol Education Month
September is National Cholesterol Education Month, a good time to get your blood cholesterol checked and take steps to lower it if it is high. National Cholesterol Education Month is also a good time to learn about lipid profiles and about food and lifestyle choices that help you reach personal cholesterol goals. On this web page you will find some information about cholesterol and a summary of CDC programs that address cholesterol across the country. You will also find a few fact sheets and publications about cholesterol, as well as links to useful consumer and health care provider information on our partner Web sites.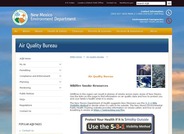 NM Environment Department Air Quality Bureau
This page of the New Mexico Environment Department website provides information on wildfires in New Mexico. Use the links on this page to find information on air quality data and how to protect you and your family's health when it is smoky.
HKNM 5-2-1-0 Challenge
The 5-2-1-O Challenge motivates children to eat more healthfully and live more actively. It is based on American Academy of Pediatrics' recommendations to improve children's health.
---
Popular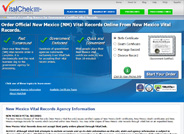 Vital Chek Express Certificate Service
New Mexico Vital Records does not accept credit cards or online orders. However, you may order birth certificates and death certificates online through our independent partner company.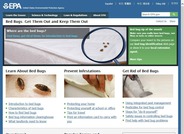 EPA Bed Bug Information
This website explains everything you need to know about bed bugs. From the characteristics of bed bugs and how to find them, to protecting your home, getting rid of bedbugs, and more.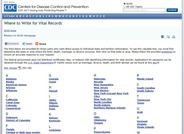 Vital Records Reference by State
Provides a reference of where to obtain birth, death, marriage, or divorce records by state.