Resources
Here you'll find a wealth of external website resource links consolidated in one place for you to browse and explore. We highlight a few featured, the latest, and the most popular resources below.
We recommend using the Resources A-Z Index for an alphabetical list of all resources to quickly find what you're looking for, or filter down by category and topic using the menus to the right.
---
Featured
---
Latest
End Hunger in New Mexico Summit
Building the awareness of hunger in the State of New Mexico by supporting underlying solutions that inspire self-sufficiency and community empowerment and support for a hunger-free tomorrow.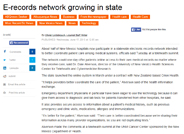 Electronic Health Records Network Growing in New Mexico
About half of New Mexico hospitals now participate in a statewide electronic records network intended to better coordinate patient care among medical systems, officials said Tuesday at a telehealth summit. The network could one day offer patients online access to their own medical records no matter where they receive care, said Dr. Dale Alverson, director of the University of New Mexico Health Sciences Center for Telehealth and Cybermedicine Research.
Emerging Infections Programs
A network of state health departments and their collaborators in local health departments, academic institutions, other federal agencies, public health and clinical laboratories, infection preventionists, and healthcare providers.
---
Popular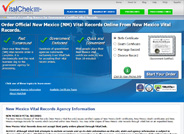 Vital Chek Express Certificate Service
New Mexico Vital Records does not accept credit cards or online orders. However, you may order birth certificates and death certificates online through our independent partner company.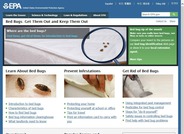 EPA Bed Bug Information
This website explains everything you need to know about bed bugs. From the characteristics of bed bugs and how to find them, to protecting your home, getting rid of bedbugs, and more.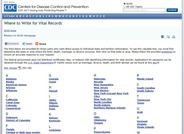 Vital Records Reference by State
Provides a reference of where to obtain birth, death, marriage, or divorce records by state.