Injury Prevention Program
---
Mental Health Reports
The Mental Health Reports for New Mexico present 17 county-level indicators of mental health developed by staff of the Epidemiology & Response Division's Injury and Behavioral Epidemiology Bureau in collaboration with the Community Health Assessment Program at the New Mexico Department of Health.
The indicators are derived from the Behavioral Risk Factor Surveillance System, the Bureau of Vital Records and Health Statistics data, the Emergency Department Data, the Hospital Inpatient Discharge Data, and the Youth Risk and Resiliency Survey Program. The indicators describe the population prevalence of mental disorders, self harm, and suicidal behavior.
---
Latest
Popular
---
Latest
Popular
---
Latest
---
Learn More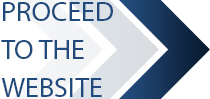 This page is currently in the process of being revised and may not contain all of the information available.
Please visit the Website Archive for all the complete information on this topic. We appreciate your patience and understanding during this transition period.