Vital Records
Prior to 1919, birth and death records were collected by a variety of institutions which were not health-related, including counties and churches. For the most part these statistics are not currently available from Vital Records and Health Statistics.
Today, Vital Records receives its data from hospitals, midwives, funeral directors, physicians, the Office of the Medical Investigator (OMI), tribal authorities and other sources. New Mexico data is shared with the Centers for Disease Control's (CDC) National Center for Health Statistics (NCHS) in order to assess the health of the United States.
---
Contact Us
For more information please contact us at 505-827-0121 or 866-534-0051.
---
Learn More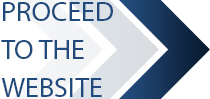 This page is currently in the process of being revised and may not contain all of the information available.
Please visit the Website Archive for all the complete information on this topic. We appreciate your patience and understanding during this transition period.
---
---
Latest News