Scientific Laboratory Division
The Scientific Laboratory Division (SLD) is the sole public health, environmental, and drug laboratory for New Mexico. It conducts tests for infectious diseases threatening people, livestock and wildlife, as well as for hazardous materials and pollutants in our water, air and milk. It also tests for alcohol and drugs in DWI criminal cases and for autopsy cases. Over the course of a year, the lab performs more than 350,000 tests on nearly 80,000 samples.
We provide laboratory analysis and scientific expertise for policy development for tax-supported public health, environment and toxicology programs in New Mexico in order to provide timely identification of threats to the health of New Mexicans.
---
Mission
Our mission is to provide analytical laboratory support services and scientific advisement services for tax-supported agencies and groups or entities administering health and environmental programs for New Mexico citizens.
---
Learn More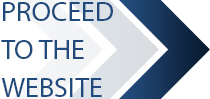 This page is currently in the process of being revised and may not contain all of the information available.
Please visit the Website Archive for all the complete information on this topic. We appreciate your patience and understanding during this transition period.
---