Medical Cannabis Program
Important Announcement
We have created a new Forms & Documents section to make our publications easier to find. Please visit this new area for a quick and easy reference of all of the forms, documents, and resources that are currently available for the Medical Cannabis Program (MCP).
Medical Practitioners, Applicants, and Qualified Patients
Remember, by filling out the Patient Application and Personal Production Application forms completely, you will help the MCP to ensure that applications are processed as quickly as possible. The Medical Cannabis Program encourages everyone to check the website regularly for program information and updates.
---
Latest Publications

Patient Frequently Asked Questions
Medical Cannabis Program - Help
October 23, 2014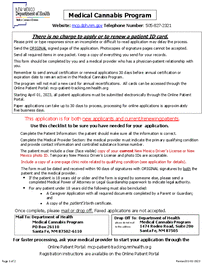 Patient Application
Medical Cannabis Program - Form
October 16, 2014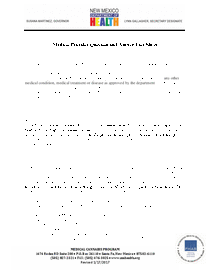 Provider Frequently Asked Questions
Medical Cannabis Program - Help
October 1, 2014