Division of Health Improvement
The Division of Health Improvement (DHI) consists of 160 staff members located in 9 field offices across New Mexico with a central office in Santa Fe.
Our staff have a variety of professional and educational backgrounds and experiences. Many are licensed as psychologists, nurses, physicians, life safety code engineers, architects, social workers and other related fields, who hold bachelor's, master's, and doctoral degrees.
We work closely with key stakeholders to assure safety and quality of care and to improve health care services. Our stakeholders include executive and legislative policy makers; providers and contractors; other state, local, and federal government agencies; advocacy groups; professional organizations; provider associations; various task forces and commissions; and the tax paying public at large.
Please Visit the DHI Website for more information.
---
Publications
Featured
---
Resources
Latest
Popular
---
Learn More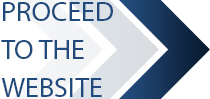 This page is currently in the process of being revised and may not contain all of the information available.
Please visit the Website Archive for all the complete information on this topic. We appreciate your patience and understanding during this transition period.