Publications
Infectious Disease (2014) Week 12/13/14
Infectious Disease Surveillance - Health Data
December 16, 2014
This report is prepared by the Infectious Disease Epidemiology Bureau (IDEB) for notifiable infectious diseases reported through the New Mexico Electronic Disease Surveillance Systems (NM-EDSS). NM-EDSS is a web-based system used by public health staff throughout the state to track investigations of suspected, probable and confirmed cases of notifiable infectious diseases.
---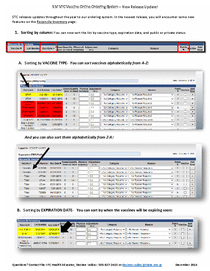 VFC Online Ordering System - December 2014 Changes
Immunization - Help
December 15, 2014
This document describes changes to the vaccines for children online ordering system that have occurred in the latest release.
---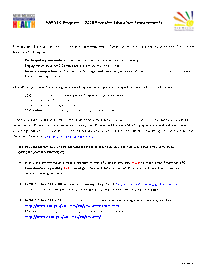 VFC Educational Requirements for Providers
Immunization - General
December 15, 2014
This document provides a list of the required educational requirements for the primary and backup vaccines for children contacts in your organization.