Harm Reduction Program
---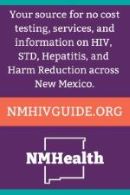 Resource Guide
To find a harm reduction, syringe exchange or overdose prevention (Narcan) program near you, visit our HIV/STD/Hepatitis Resource Guide.
This valuable community based website offering resources and information about services related to HIV, STDs, Viral Hepatitis, and Harm Reduction.
It features a searchable guide that will help you find the best and most appropriate services in your area.
---
Latest News
Drug Addiction Treatments in the Southwest
February 19, 2014 - Harm Reduction - Information
The New Mexico Department of Health knows the consequences of substance abuse are severe in the state. Substance abuse is among the top five leading cause of death in New Mexico. An average of nearly 500 people have died every year for the last six years due to accidental overdose from drugs both... « read more »
---
Learn More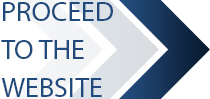 This page is currently in the process of being revised and may not contain all of the information available.
Please visit the Website Archive for all the complete information on this topic. We appreciate your patience and understanding during this transition period.
---