Women, Infants & Children Program

WIC is the Special Supplemental Food Program for Women, Infants and Children (WIC). It is a federal program administered by the United States Department of Agriculture (USDA), Food and Nutrition Service, and the New Mexico Department of Health, Public Health Division.
---
Infant Formula Rebate Initiative RFP
Please visit the WIC Infant Formula Rebate Initiative RFP page for the latest 2015 updates.
---
Upcoming Events
This year's World Breastfeeding Week theme is "Breastfeeding and Work: Let's Make it Work." The theme addresses a growing necessity: Whether a woman is working in the formal, non-formal or home setting, it is necessary that she is empowered in claiming her and her baby's right to breastfeed. There is no cost to participate. There will be food, games and giveaways. Mothers attending will also get some much deserved pampering from students of Olympian University of Cosmetology.
---
News Articles
Latest
Popular
---
Publications
Latest
---
Resources
Latest
Popular
---
Learn More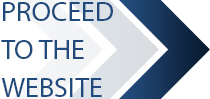 This page is currently in the process of being revised and may not contain all of the information available.
Please visit the Website Archive for all the complete information on this topic. We appreciate your patience and understanding during this transition period.