Help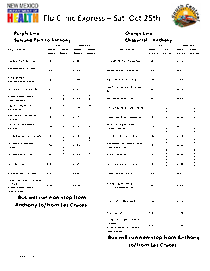 Flu Express Pick Up Times and Locations
Southwest Public Health Region - Help
October 17, 2014 - October 25, 2014
South Central Regional Transport will also be offering transportation to Memorial Medical Center the day of the event from outlying regions of the county, including Sunland Park, Anthony and Chaparral.
---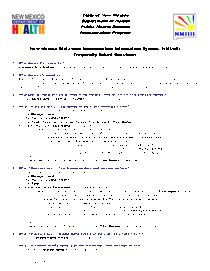 NMSIIS Frequently Asked Questions
Immunization - Help
October 17, 2014
A list of the most frequently asked questions about the New Mexico Statewide Immunization Information System.
---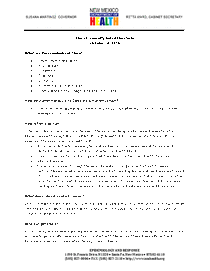 Ebola Frequently Asked Questions
Ebola Virus Disease - Help
October 16, 2014
This list of frequently asked questions covers Ebola symptoms, how the virus spreads, who can get it, how it is treated, and more.