Help
NMSIIS Policy & Procedure Manual
Immunization - Help
October 24, 2014
This policy and procedure manual covers topics ranging from access, training, reporting, individual records and reports, declining to participate in NMSIIS, changes and corrections to data, data exchange, data quality, regulations, and more.
---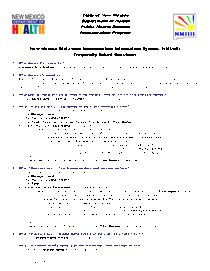 NMSIIS Frequently Asked Questions
Immunization - Help
October 17, 2014
A list of the most frequently asked questions about the New Mexico Statewide Immunization Information System.
---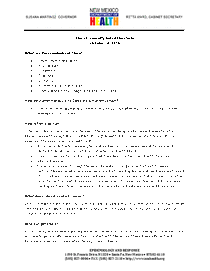 Ebola Frequently Asked Questions
Ebola Virus Disease - Help
October 16, 2014
This list of frequently asked questions covers Ebola symptoms, how the virus spreads, who can get it, how it is treated, and more.