Help
Lead in Drinking Water
Lead Poisoning Prevention - Help
December 28, 2015
General information about lead in drinking water.
---
Lead in Tap Water
Lead Poisoning Prevention - Help
December 28, 2015
Tips to reduce your exposure to lead in tap water.
---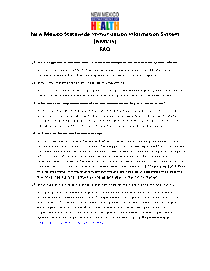 New Registry Frequently Asked Questions
Immunization - Help
December 23, 2015
A list of the most frequently asked questions about the New Mexico Statewide Immunization Information System New Registry.