Help

Pink Book Reference of Foreign Vaccine Product Names
Immunization - Help
July 10, 2014
Use this document as an aid to translating foreign immunization records. It describes disease, vaccine and related terms in table one, and trade names in table two. The tables of information have been adapted from lists developed by the Minnesota Department of Health Immunization Program and Washington State Department of Health.
---
Tips to Clean Lead Chips and Dust
Lead Poisoning - Help
July 9, 2014
Lead dust and chips from lead-based paint are the most common source of lead poisoning. As lead-based paint ages, it can deteriorate (chip, crack, peel) because of weathering.
---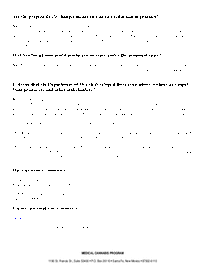 Proposed Rule Changes FAQ
Medical Cannabis General Information - Help
June 2, 2014
We offer the Proposed Rules FAQ to address frequent questions from the qualified patients and interested parties. Please read and share with others. Thank you for your continued input and support.