Guides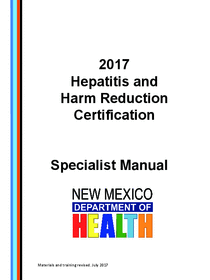 Hepatitis and Harm Reduction Specialist Certification Training Curriculum
Harm Reduction - Guide
June 24, 2016
This presentation was originally created for the Harm Reduction Program. It covers things such as the history, philosophy, and the importance of harm reduction in New Mexico.
---
EMS Scope of Practice Special Skills Guide
EMS Scope of Practice - Guide
June 14, 2016
This guide has been developed to assist Emergency Medical Services and medical directors in writing a special skills application and understanding the requirements necessary to monitor and maintain a special skills program.
---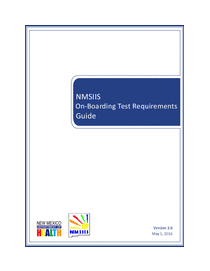 NMSIIS Onboarding Test Requirements Guide
Immunization - Guide
May 31, 2016
This guide provides on-boarding information for Automated Data Exchange (ADX) with the New Mexico Statewide Immunization System.