Resources
Here you'll find a wealth of external website resource links consolidated in one place for you to browse and explore. We highlight featured, latest, and popular resources below.
Navigating this large amount of content can be a challenging task. Therefore, you may want to use the Resources A-Z Index if you're having trouble finding the resources you need.
---
Featured
---
Latest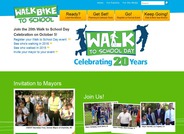 Walk Bike to School
This site covers the basics about Walk to School Day, Bike to School Day and year-round programs.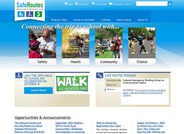 National Center for Safe Routes to School
The National Center serves as the information clearinghouse for the federal Safe Routes to School program. The organization also provides technical support and resources and coordinates online registration efforts for Walk to School Day and facilitates worldwide promotion and participation.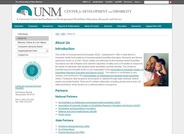 University of New Mexico Center for Development and Disability
The Center for Development and Disability was established in 1990, and is New Mexico's University Center for Excellence in Developmental Disabilities Education, Research and Service. These centers are authorized by the Developmental Disabilities Assistance and Bill of Rights Act to build the capacities of states and communities to respond to the needs of individuals with developmental disabilities and their families.
---
Popular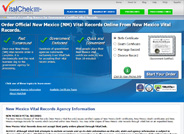 VitalChek Express Certificate Service
New Mexico Vital Records does not accept credit cards or online orders. However, you may order birth certificates and death certificates online through our independent partner company.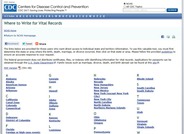 Vital Records Reference by State
Provides a reference of where to obtain birth, death, marriage, or divorce records by state.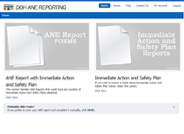 Community Program ANE Reporting System
In addition to reporting through the DHI/IMB hotline, community based providers will also provide an incident report within 24 hours of the incident via fax or this online system.