Resources
Here you'll find a wealth of external website resource links consolidated in one place for you to browse and explore. We highlight featured, latest, and popular resources below.
Navigating this large amount of content can be a challenging task. Therefore, you may want to use the Resources A-Z Index if you're having trouble finding the resources you need.
---
Featured
---
Latest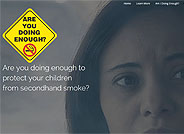 Are You Doing Enough?
This website explains the facts about second hand smoke and the affects on your children.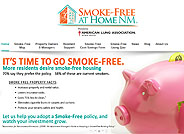 Smoke Free At Home NM
New Mexico's Smoke-free at Home program works with property owners, managers, and residents of Multi-unit Housing to create a smoke-free environment for their residents and staff. The program provides education and resources to support policy adoption, implementation, and enforcement.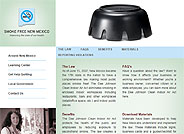 Smoke Free New Mexico
This site provides valuable information to help you understand the dangers of secondhand smoke and learn what you can do to create a healthier community. There is also information about the Dee Johnson Clean Indoor Air Act.
---
Popular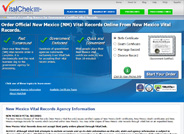 VitalChek Express Certificate Service
New Mexico Vital Records does not accept credit cards or online orders. However, you may order birth certificates and death certificates online through our independent partner company.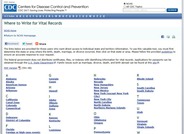 Vital Records Reference by State
Provides a reference of where to obtain birth, death, marriage, or divorce records by state.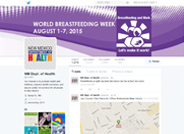 NMDOH Twitter Page
Visit our Twitter page.