Resources
Here you'll find a wealth of external website resource links consolidated in one place for you to browse and explore. We highlight featured, latest, and popular resources below.
Navigating this large amount of content can be a challenging task. Therefore, you may want to use the Resources A-Z Index if you're having trouble finding the resources you need.
---
Featured
---
Latest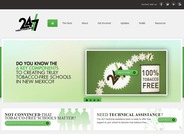 Twenty-Four-Seven New Mexico
The 24/7 Campaign is a movement to make all schools in New Mexico 100% tobacco-free. Schools are places where youth learn, inside and outside the classrooms. Schools need to send the right message to students, which is why a 100% tobacco-free policy is important. A 24/7 tobacco-free school policy means prohibiting the use of any tobacco products anytime, anywhere, 24 hours a day, 7 days a week.
Building Bridges Initiative
Building Bridges is a national initiative working to identify and promote practice and policy that will create strong and closely coordinated partnerships and collaborations between families, youth, community - and residentially - based treatment and service providers, advocates and policy makers to ensure that comprehensive mental health services and supports are available to improve the lives of young people and their families.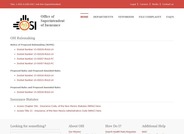 NMAC 13.10.28.1 - Proposed Rulemaking
Proposed Rules and Proposed Amended Rules - Insurance Provider Payment and Provider Credentialing Requirements
---
Popular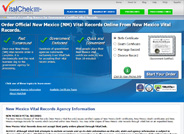 VitalChek Express Certificate Service
New Mexico Vital Records does not accept credit cards or online orders. However, you may order birth certificates and death certificates online through our independent partner company.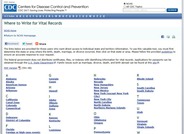 Vital Records Reference by State
Provides a reference of where to obtain birth, death, marriage, or divorce records by state.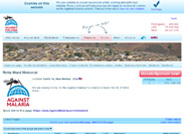 Make a Charitable Donation to the Against Malaria Foundation on Behalf of Retta Ward
Anyone who wants to honor Ms. Ward with a gift can make a charitable donation to the Against Malaria Foundation using this resource link.