Resources
Here you'll find a wealth of external website resource links consolidated in one place for you to browse and explore. We highlight featured, latest, and popular resources below.
Navigating this large amount of content can be a challenging task. Therefore, you may want to use the Resources A-Z Index if you're having trouble finding the resources you need.
---
Featured
---
Latest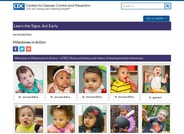 Milestones in Action
Milestones in Action is a FREE image library that features photos and videos of children demonstrating developmental milestones from 2 months to 5 years of age. This tool was created to help parents, early care and education providers, and healthcare providers identify developmental milestones in children and know if there is cause for concern.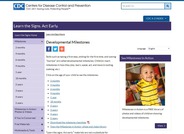 Developmental Milestones
Skills such as taking a first step, smiling for the first time, and waving "bye bye" are called developmental milestones. Children reach milestones in how they play, learn, speak, act, and move (crawling, walking, etc.).
PRAMS- 2 Survey
An Assessment of Toddlers in New Mexico
---
Popular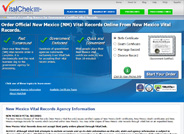 VitalChek Express Certificate Service
New Mexico Vital Records does not accept credit cards or online orders. However, you may order birth certificates and death certificates online through our independent partner company.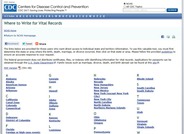 Vital Records Reference by State
Provides a reference of where to obtain birth, death, marriage, or divorce records by state.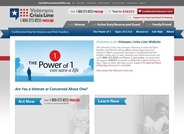 Veterans Crisis Line
The Veterans Crisis Line connects Veterans in crisis and their families and friends with qualified, caring Department of Veterans Affairs responders through a confidential toll-free hotline, online chat, or text.