Family Infant Toddler Program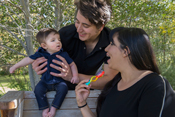 The Family Infant Toddler (FIT) program provides a statewide system of early intervention in accordance with the Individuals with Disabilities Education Act (IDEA) Part C. The FIT Program provides early intervention services to over 14,000 children age birth to three who have or who are at risk for developmental delay, and their families.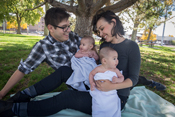 Early intervention services are provided through a network of early intervention provider agencies across New Mexico. Please see the FIT Providers List for a current index of provider agencies. These agencies are funded through a combination of state and federal funds, including Medicaid, IDEA Part C grant, and private health insurance.
Our website is divided into separate sections for Families and Providers. You may also visit our Referrals page to learn how to make a referral to the FIT program. Please also visit the Interagency Coordinating Council (ICC) and Family Infant Toddler Training pages to find out more.
---
Vision, Core Beliefs and Key Principles
All families of infants and toddlers with or at risk for a developmental delay receive quality early intervention supports and services that are:
Please see the FIT Key Principles for Providing Early Intervention publication to learn more.
---
Program Overview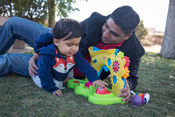 Read these for an overview of the FIT program.
---
Essential Information
These requirements, regulations, acts, standards and councils are integral to this program.
---
Reports
---
Public Awareness Materials
The FIT Program makes available a variety of public information materials, including brochures, developmental wheels, Z-cards, posters etc. Please use the FIT Awareness Materials Order Form to request materials.