General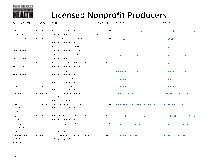 Medical Cannabis List of Licensed Non-Profit Producers
Medical Cannabis Program - General
July 25, 2016
This is a current list of licensed non-profit producers for the New Mexico Department of Health medical cannabis program.
---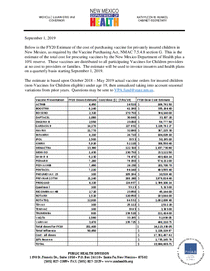 Vaccine Purchase Act Cost Esitimates FY17
Immunization - General
July 22, 2016
This document provides the cost estimate of purchasing vaccine for privately insured children in New Mexico.
---

EMS License Verification Report
EMS Licensing - General
July 22, 2016
This is a searchable document which lists of all of the currently licensed Emergency Medical Systems individuals. It can be used for license verification purposes and is updated at regular intervals.