Immunization Program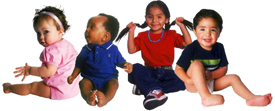 The goal of the program is to ensure that all New Mexicans are properly immunized against vaccine-preventable diseases. We encourage you to use this website and the resources provided for your all your vaccination information needs.
---
Where Can I Get My Child's Shots?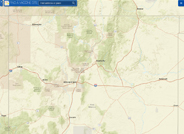 Visit the Vaccine Site Finder for an interactive map which will help you find a nearby health care provider to vaccinate your child.
Simply enter your home address to see a list of providers near you. Then click on any location to see the provider's address and phone number. Please call ahead to find out about office hours and to schedule an appointment.
---
Adults Need Shots, Too!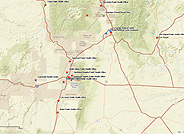 Visit the Vaccines for Adults without Insurance Site Finder for an interactive map to find a provider near you that vaccinates uninsured adults.
Most sites offer flu vaccine as well as other vaccines such as hepatitis B, hepatitis A, MMR, Tdap and others. Please call the provider to confirm vaccine availability and make an appointment. Adults with private health insurance, Medicaid and/or Medicare can receive vaccines at their provider's office or at a pharmacy.
Please visit the CDC Vaccines You Need as an Adult website to learn more about adult vaccination.
---
Got Questions?
Call the Immunization toll free hotline at 1-800-232-4636 today!
---
Need Shot Records?
To obtain immunization records for yourself or your children, simply contact a Public Health Office near you!
---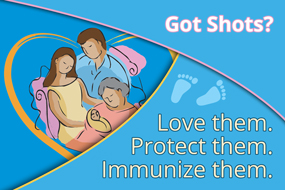 July 28 - August 11, 2017
This event provides opportunities for children to stay up-to-date on their immunizations. Participating providers open their doors for any child who presents for immunizations, regardless of whether he/she is a patient or whether he/she has insurance.
Click the blue banner to the right to find a Got Shots? provider near you!
Please join the New Mexico Department of Health, the New Mexico Primary Care Association and the New Mexico Immunization Coalition, along with our managed care partners, Molina, Lovelace and Presbyterian, and Blue Cross and Blue Shield of New Mexico in making sure that all New Mexico children are immunized on time! Many sites provide Medicaid Eligibility services during the event. The New Mexico Primary Care Association can help arrange for onsite Medicaid application if providers do not have an eligibility worker.
---
Recent Activity
Featured
Latest
Popular
Latest
Latest
Popular
Featured
Latest
Popular