Immunization Program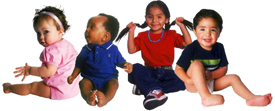 The goal of the program is to ensure that all New Mexicans are properly immunized against vaccine-preventable diseases. We encourage you to use this website and the resources provided for your all your vaccination information needs.
---
New Mexico Health Officals Urge Flu Vaccinations
New Mexico Health Secretary Kathy Kunkel received her flu shot as the state kicked off its campaign to get more people vaccinated this season. Kunkel and Deputy Secretary Abinash Achrekar visited a public health office in Albuquerque on October 22. They talked about the importance of annual vaccinations. Kunkel says flu can be fatal if left untreated.
More than 200 New Mexicans died of flu and flu-related pneumonia during the 2018-2019 flu season. Earlier this month, the Health Department confirmed the state's first cases of the season. Those included one in Bernalillo County in which a 90-year-old patient died. Officials say young children and older adults are the most vulnerable. The flu season typically runs through the end of April.
---
Measles Information
Immunization Recommendations
Infection Control
Health Care Provider Resources
Schools and Childcare
General Information
---
Got Shots?

Got Shots? events are happening around New Mexico July 27 – August 17, 2019.
Need to get your child caught up on their shots? Visit Got Shots? to find a provider in your county.
---
VaxViewNM
VaxViewNM enables individuals, parents, and guardians to access, save and/or print official immunization records. This eliminates the need to carry multiple or aged documents and allows you to access your shot record anytime you need. VaxViewNM is mobile friendly and uses two-factor authentication.
Simply go to VaxViewNM to print a copy of you or your child's shot record.
For more information or to update/change your contact information in VaxViewNM click here.
---
National Learning Collaborative
Join a National HPV Vaccination Learning Collaborative and Prevent Cancer!
The National Immunization Partnership is a CDC-funded project that combines the expertise of the National Improvement Partnership Network (NIPN) and the Academic Pediatric Association (APA) to improve adolescent HPV immunization rates. NIPA is a multi-state, virtual learning collaborative where clinics and practices are trained in QI methodology and strategies to improve HPV vaccination. Starting in November 2018, a fifth cohort will kick off and we want participants from NM.
By joining you can earn credit towards professional certifications including MC-FP credit for 1 Part IV module or 20 Part IV points (ABFM) and up to 20 Performance Improvement Continuing Medical Education (CME) credits from the AAFP.
Join this great opportunity and enroll by October 15, 2018 at the National HPV Vaccination Learning Collaborative site.
Learn more about the project by reviewing the National Immunization Partnership with the Academic Pediatric Association Flyer or contacting Jennifer.a.lee@uvm.edu.
---
Where Can I Get My Child's Shots?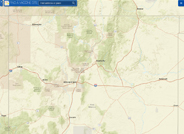 Visit the Vaccine Site Finder for an interactive map which will help you find a nearby health care provider to vaccinate your child.
Simply enter your home address to see a list of providers near you. Then click on any location to see the provider's address and phone number. Please call ahead to find out about office hours and to schedule an appointment.
---
Adults Need Shots, Too!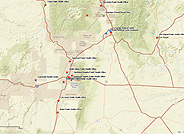 Visit the Vaccines for Adults without Insurance Site Finder for an interactive map to find a provider near you that vaccinates uninsured adults.
Most sites offer flu vaccine as well as other vaccines such as hepatitis B, hepatitis A, MMR, Tdap and others. Please call the provider to confirm vaccine availability and make an appointment. Adults with private health insurance, Medicaid and/or Medicare can receive vaccines at their provider's office or at a pharmacy.
Please visit the CDC Vaccines You Need as an Adult website to learn more about adult vaccination.
---
Got Questions?
Call the Immunization toll free hotline at 1-800-232-4636 today!
---
Need Shot Records?
To obtain immunization records for yourself or your children, simply contact a Public Health Office near you!
---
Recent Activity
Featured
The immunization clinic is open to the public and free of charge. Everyone six months of age and older should get a flu vaccine each flu season, especially people in the following groups because they are at high risk of having serious flu-related complications or because they live with or care for people at high risk for developing flu-related complications.
Featured
Latest
Popular
Latest
Popular
Latest
Popular
Featured
Latest
Popular