Request for Proposals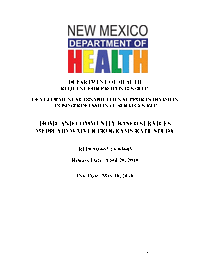 Home and Community Based Services Medicaid Waiver Programs Rate Study
Developmental Disabilities Waiver - Request for Proposal
April 20, 2018 - May 18, 2018
The purpose of the Request for Proposal is to solicit competitive proposals to establish a contract for the procurement of services from qualified, experienced and financially sound Offerors to conduct an independent rate study and to recommend reimbursement rates for three home and community-based services Medicaid waiver programs.
---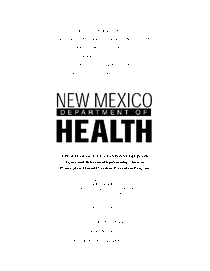 Prescription Opioid Overdose Prevention Law Enforcement Training RFP
Opioid Safety - Request for Proposal
March 31, 2018 - April 30, 2018
The purpose of this Request for Proposals is to provide training about the administration of naloxone, including applicable laws and recommended practices for NM law enforcement.
---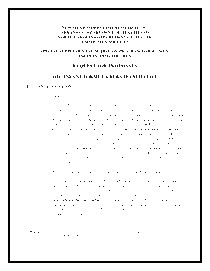 Infant Formula Rebate
Women, Infants and Children - Request for Proposal
March 2, 2018
New Mexico
,
Infant Report
,
Standardized Units
,
Quote Sheet
,
Contractor Certification
,
Arkansas
,
North Carolina
,
Question and Answers from Infant Formula Rebate
,
Authorized Vendor List
,
Formula List
,
Vendor Minimum Stocking Requirements
,
Exempt Formula
,
Amendment
,
Rebate Invoices
.
---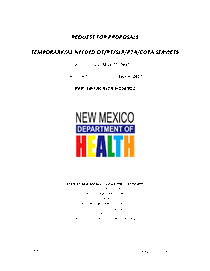 Therapy Services
Facilities Management - Request for Proposal
May 15, 2017
The purpose of this RFP is to solicit sealed proposals to establish a contract through competitive negotiations for the procurement of Temporary/As Needed Therapy Services to include Occupational Therapist, Physical Therapists, Speech Language Pathologist Therapists, Physical Therapy Assistants, and Certified Occupational Therapy Assistants.