Office of Community Health Workers
We are currently accepting applications for voluntary CHW certification through both the grandfathering and general routes.
Grandfathering Applications
General Application
Recertification Application
---
Office of Community Health Workers
It is the vision of the Office of Community Health Workers (OCHW) to reduce health inequalities for New Mexico's diverse communities through increased access to high-quality, cost-effective, and integrated health care and social systems of care.
The New Mexico Department of Health, Office of Community Health Workers (OCHW) was established in 2008 by former Department of Health Cabinet Secretary Alfredo Vigil. The Office of Community Health Workers has developed a standardized, statewide training program and a certification process for community health workers (CHWs). New Mexico stands out as one of the few states with an Office of Community Health Workers.
The formal recognition and utilization of CHWs as an essential part of a cost-effective health care system received legislative support with the passage of the Senate Bill 58 - Community Health Workers Act during the 2014 legislative session. This Act enables the New Mexico Department of Health to offer voluntary certification for CHWs in the state. Certification through grandfathering for CHWs who were practicing in the state before the passage of the Community Health Workers Act, (May 21, 2014) recognizes the experience and valuable contributions of CHWs for their longtime commitment to serving their communities.
While CHW certification will be a key activity of the Office of Community Health Workers, the overall goal is to support the CHW profession and workforce development. Training, technical assistance, and promotion of career development will be offered to all CHWs, regardless of certification status. Venues for stable funding of CHW services, including but not limited to Medicaid payment, are being explored.
The development of a strong and competent CHW workforce through training, certification, advocacy, and support will increase recognition and utilization of CHWs to their full capacity as integral members of health care and social community service delivery teams in both public and private sectors. The diversity of CHW programs will also provide opportunities for personal and professional growth.
---
Community Health Workers Certification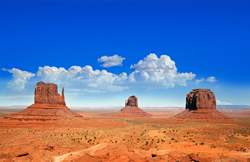 What is Certification?
Professional certification, accreditation, licensure, and registration all fall under the umbrella term credentialing. Credentialing provides formal recognition that individuals, organizations, and programs meet standardized criteria.
Credentialing is a way to maintain quality standards of knowledge and performance, and offers occupational identity.
Note: Portions of this content were adapted from the National Organization for Competency Assurance Guide to Understanding Credentialing Concepts, 2005.
Core Features of Certification
It is voluntary.
There is a grandfathering process to recognize and certify existing CHWs based on work or volunteer experience.
Applicants who are new to the field will be required to complete a Department of Health approved training program before applying for NM state certification.
Everyone is expected to demonstrate proficiency in the CHW core competencies.
Specialist certification will be available for applicants who have training in department approved specialty tracks.
All applicants eligible for certification will have to pay a $44 fee to the Gemalto Cogent website and complete a background check.
Certificates will be valid for two (2) years. In order to be recertified, applicants will have to complete 30 hours of department approved continuing education.
An application fee of $45 for "generalist" certification. Specialty certification for demonstrated additional education/training will be an additional $10 per specialty area
The Department endorses CHW trainings being offered by other entities that meet the requirements. If you would like additional information about endorsement of other training programs, or to contact us please refer to the Office of Community Health Worker Staff List.
Please see the CHW Benefits of Certification document which explains why certification is important.
Frequently Asked Questions about Certification
Please take a look at our helpful Office of Community Health Workers Certification FAQ for answers to many of the most common questions we receive about certification.
---
Community Health Workers Certification Board
The New Mexico CHW Certification Board was established in 2015 to serve as an advisory body to the secretary of health on the implementation of standards, guidelines and requirements for state certification of community health workers.
The Board shall make written recommendations to the Secretary on the following matters: required core competencies for certification; requirements for community health worker education and training programs in the state; requirements for continuing education courses and programs for recertification every two years; minimum education, training, experience, and other qualifications for a community health worker to qualify as a trainer in any education, training of continuing education program for community health workers; certification of experienced community health workers practicing in New Mexico before the effective date of the Community Health Workers Act (also known as "grandfathering"); assessment of community health worker competency in connection with certification; and scope of practice for community health workers.
Members
Ana Maria MacDonald, Board Chair (NMDOH Secretary designee)
Sean Haaverson, Vice-Chair
Mae-Gilene Begay
Sonya Shin
Iris Reano
Sandra Caballero
Hilda Chavez
Catherine Roth
Irene Berenstein
Certification Board Meeting Schedule
All of our meetings listed below are held at the CNM community college Workforce Training Center unless otherwise noted.
NOTE: A copy of the Community Health Workers Certification Board Meeting Agenda will be available 72 hours before the meeting at the Office of Community Health Workers, 300 San Mateo NE #900, Albuquerque, NM 87108. The public is welcome to attend these meetings. If you are an individual with a disability who is in need of a reader, amplifier, qualified sign language interpreter or any other form of auxiliary aid or services to attend or participate in the meeting, please contact Carol Hanson at 505-222-8685 at least one week prior to the meeting or as soon as possible.
Certification Review Committee Meeting Schedule
---
Community Health Workers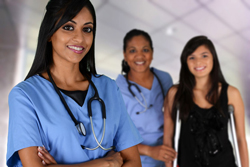 Promotores(as) de Salud and Tribal Community Health Representatives (CHRs) are terms that are commonly used in our state to refer to an emerging workforce more broadly known as Community Health Workers (CHWs).
CHWs are frontline public health workers and critical members of health care delivery teams. They focus on the social aspects of care that support and enhance critical clinical activities such as diagnosis, treatment, or clinical procedures that are performed by licensed health professionals like doctors and nurses. These social and routine aspects of chronic care often are not prioritized in busy and resource-low clinical settings which can be managing high patient loads each day. This care is essential to assist families to adopt and maintain behavior change skills needed to manage their health, and to overcome barriers encountered in the health care system. Because CHWs may face the same barriers as the individuals and families they serve, and because they share the same language, ethnicity, cultural, educational, and class background, they are uniquely positioned to act as bridges between their communities and the health and social service systems. By providing a wide variety of services and health information in a linguistically and culturally appropriate manner CHWs are able to extend the reach and quality of health care services to improve health outcomes.
CHWs are nationally recognized as health professionals by the US Department of Labor, and as an essential part of cost effective health care systems. They have a critical role in reducing health disparities, increasing access to care, and coordinating comprehensive care for individuals.
The work of CHWs helps to build individual and community capacity to improve health status by:
Offering culturally-responsive education in easy to understand language to increase health knowledge and self- sufficiency;
Teaching and supporting families to learn the knowledge and skills needed to manage treatment and prevent disease;
Linking communities to health and social service systems of care and helping them to navigate the systems to overcome barriers;
Expanding the health care workforce in underserved communities;
Informing the clinical care team of social aspects of the family's life that may impact the treatment plan;
Advocating for services to meet community needs, and empowering individuals and communities to advocate for their health.
Note: Portions of this content were adapted from the Community Health Works, 2006: Community Health Workers/Promotores in Chronic Care: A Discussion Paper.
---
Community Health Workers in New Mexico
CHWs, CHRs and Promotores (as) de Salud, have been an important part of health care and social services delivery in New Mexico since the 1960s. Their utilization became widespread in the state through maternal and child health programs in the 1990s. New Mexico's CHWs have varied job responsibilities, geographic distribution, job titles, and funding or program resources. Many CHWs work as volunteers, which contributes to the complexity of assessing the full impact of their work.
New Mexico CHWs serve all ethnic groups in urban, rural, and frontier settings around the state. Like the communities they serve, New Mexico's CHWs are culturally diverse and have multiple skills that reflect the needs of their communities.
The CHW Scope of Work represents the full range of what CHWs can do, recognizes that CHWs may perform all or some of these roles depending on their job, reflects the input of NM CHWs, employers, and the results of NM & national CHW workforce studies.
Many CHWs in the state work for publically funded health care provider organizations such as: health clinics, hospitals, local public health departments, tribal health programs, or community-based organizations with an emphasis on social or health services. There are a number of CHW professional organizations in New Mexico that work to promote a CHW model and provide educational and professional development opportunities for CHWs.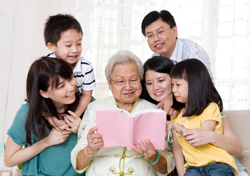 The wide variation of CHW training programs and curricula results in inconsistencies in rigor, content, delivery, and evaluation of CHW training. The Office of Community Health Workers, in collaboration with community partners, has developed a standardized CHW training curriculum based on a defined set of core competencies. Standardized training and voluntary certification have been identified as necessary steps to develop a common, transferable knowledge base among CHWs and gain the recognition of other health-care professionals for the value of CHW services.
---
Why are Community Health Workers important for New Mexico?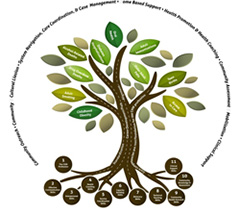 New Mexico is defined by a number of characteristics that act as significant barriers to health and health care access. New Mexico is a frontier state with over 1/3 of our population living in frontier areas. These areas have low population densities and distances to access services require long travel times.
New Mexico is one of the most diverse states in the nation with a population that is 82.5% White, 10.5% American Indian/Alaska Native, 2.6% Black or African American, and 1.7% Asian. New Mexico's population is 48% Hispanic or Latino.
There is a critical shortage of primary, oral, and mental health care providers in New Mexico. The overwhelming majority of New Mexico's counties are federally designated by the Health Resources Services Administration (HRSA) as either Medically Underserved Areas (MUA) or Medically Underserved Populations (MUP). New Mexico has levels of poverty and uninsured that are well above the national average.
The combination of these factors results in highly visible health disparities for New Mexico's residents. The combination of these factors results in highly visible health disparities for New Mexico's residents. Please see our Health Equity in New Mexico Report 2016 report for details.
---
If you would like additional information about our programs, or to contact us please refer to the Office of Community Health Worker Staff List.
---
Recent Activity
Latest
Featured
Latest
Popular
Latest