Office of the Tribal Liaison
The mission statement of the Office of the Tribal Liaison is to support better health and wellness outcomes among sovereign nations in New Mexico.
---
Recent Activity
Latest
Latest
Popular
Featured
Latest
Popular
---
Objectives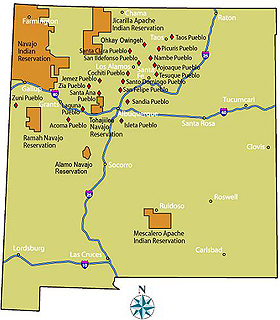 Our objective is to strengthen tribal health and public health systems through on-going collaboration with American Indian tribes, pueblos, and nations that is rooted in tribal leadership guidance in creation, cultivation, and expansion of services and resources which respect the tenets of sovereignty and self-determination held by indigenous nations in the state.
Provide technical assistance to NMDOH staff and programs in the development and implementation of policies, agreements, and programs that directly affect American Indian populations.
Provide leadership in coordinating more effective leveraging of NMDOH resources dedicated to promotion of equity and reduction of health disparities among American Indian populations through participation in quality improvement, public health accreditation, development of the state health improvement plan, and other strategic initiatives undertaken by NMDOH.
Serve as a central resource exchange mechanism between tribal and staff NMDOH staff in regards to integration of western science best practices in public health, evidence-based models, and evaluation methods that complement indigenous knowledge and tribal health systems development and improvement.
Facilitate training to NMDOH staff regarding the State-Tribal Consultation Act (STCA).
Assure requirements of the STCA are met on an ongoing basis.
---
History
NMDOH has a long history of working and collaborating with American Indian nations, pueblos, tribes in New Mexico, as well as Off-Reservation Groups.
NMDOH was a key participant in the development of the 2007 Health and Human Services (HHS) Department's State-Tribal Consultation Protocol (STCP). The purpose of 2007 STCP was to develop an agreed-upon consultation process for the HHS Departments as they developed or changed policies, programs or activities that had tribal implications. The 2007 STCP provided both Departments with critical definitions and a communication policy, procedures, and processes that have guided agency activities over several years.
However, with the signing of Senate Bill 196 (State Tribal Collaboration Act) in 2009, a new commitment was established that required the State to work with the American Indian tribes, pueblos, and nations of New Mexico on a government-to-government basis. An Interagency Group comprised of representatives from NMDOH; Aging and Long Term Services Department; Children, Youth, and Families Department; Department of Veterans' Services; Human Services Department; Indian Affairs Department; Office of African American Affairs, and several tribes met to develop an overarching policy that:
Promotes effective collaboration and communication between the agency and Tribes.
Promotes positive government-to-government relations between the State and Tribes.
Promotes cultural competence in providing effective services to American Indians/Alaska Natives.
Establishes a method for notifying agency employees of the provisions of the STCA and the policy that the agency adopts.
Use of the processes and protocol is an established policy at NMDOH.
---
Toolkit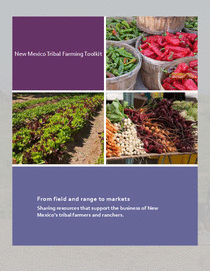 The New Mexico Department of Health (NMDOH) has developed a new toolkit that provides practical resources and guidance to tribal farmers and ranchers to address a gap in getting raw produce and livestock from field and range to market.
In this toolkit, you will find multiple areas to help turn farming and ranching into a successful business, or establish yourself as an entrepreneur. These subject areas include Business Start-Up Resources, Money Management and Business Funding, and Selling.
Please see the Tribal Farming Toolkit to learn more.
---
Tribal Liaison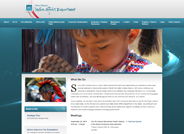 The Tribal Liaison for NMDOH is Aiko Allen and she can be reached by phone at 505-827-2672.
Each agency has a Tribal Liaison and their contact information can be found on the New Mexico Indian Affairs Department (IAD) website.
In acknowledging state-tribal relationships, New Mexico is unique and leads the nation in having the only Cabinet-level Secretary for Indian Affairs.