Influenza Surveillance Program
Influenza, also known as the flu, is transmitted from person to person through sneezes, coughs and touching with hands that were sneezed or coughed into without being washed afterwards.
It is usually a relatively mild disease in healthy adults and older children, but it can be serious in the elderly and very young, pregnant women, and those with chronic illnesses or other health problems. People in these high-risk groups should be vaccinated every year against influenza. Health care workers and others who live with or care for high-risk individuals also should be vaccinated yearly.
Symptoms
abrupt onset of fever
muscle pain
headache
extreme tiredness
dry cough
sore throat
runny or stuffy nose and
nausea, vomiting, and diarrhea (more common in children than adults)
Shot Clinics
For quick and easy reference to the nearest flu shot clinic available to you, please call Nurse Advice New Mexico at 1-877-725-2552.
---
Latest Publications
---
Latest News
---
Learn More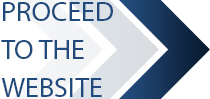 This page is currently in the process of being revised and may not contain all of the information available.
Please visit the Website Archive for all the complete information on this topic. We appreciate your patience and understanding during this transition period.
---