Women, Infants & Children Program

WIC is the Special Supplemental Food Program for Women, Infants and Children (WIC). It is a federal program administered by the United States Department of Agriculture (USDA), Food and Nutrition Service, and the New Mexico Department of Health, Public Health Division.
---
Recent Activity
Latest
Popular
Latest
Latest
Popular
---
Learn More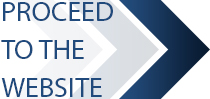 This page is currently in the process of being revised and may not contain all of the information available.
Please visit the Website Archive for all the complete information on this topic. We appreciate your patience and understanding during this transition period.