Office of Border Health
In the early 1990s, the NMDOH had a much larger role in delivering health services, especially in maternal and child health for under-served residents in rural areas. The Office of Border Health (OBH) operated a mobile clinic to provide a variety of health care services to thousands of people lacking ready access to such services due to distance and/or the dearth of alternative medical service providers.
Since that time, and in response to population growth and changing demographics, the NMDOH has collaborated with the Executive and Legislative branches of State Government, federal agencies and non-profit organizations, to improve health care in these areas.
Since OBH was established in 1993, two additional local public health offices operated by NMDOH, but more importantly, 16 additional private non-profit community health centers and specialty health services providers have been established throughout New Mexico's Border Region.
---
Learn More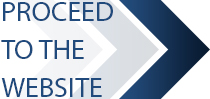 This page is currently in the process of being revised and may not contain all of the information available.
Please visit the Website Archive for all the complete information on this topic. We appreciate your patience and understanding during this transition period.