Breast and Cervical Cancer Early Detection Program
We are dedicated to improving access to high-quality breast and cervical cancer screening and diagnostic services for women who are under served, and to increasing public awareness through education about prevention, disease processes and the importance of regular screening exams for early detection.
Established in 1991, the program has provided services to more than 142,200 women:
253,000 clinical breast exams
159,000 mammograms
224,000 pap tests
Information Line
You may call our bilingual, toll-free information line at 1-877-852-2585 to find out if you MAY be eligible, and to find the nearest medical providers in your city or area to contact. The medical provider will make the final determination regarding your eligibility.
---
Recent Activity
Latest
Latest
---
Learn More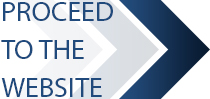 This page is currently in the process of being revised and may not contain all of the information available.
Please visit the Website Archive for all the complete information on this topic. We appreciate your patience and understanding during this transition period.