Councils and Committees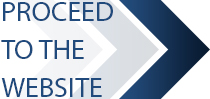 This page is currently in the process of being revised and may not contain all of the information available.
Please visit the Website Archive for all the complete information on this topic. We appreciate your patience and understanding during this transition period.
---
Upcoming Events
This meeting will be held in the Suite 17 conference room. The Mi Via Advisory Committee will meet approximately four times per year, with the location to be determined and announced prior to each meeting. Meetings will be at least two hours in length and can be attended in-person or by phone.
The Interagency Coordinating Council is federally mandated under the Individuals with Disabilities Education Act Part C to advise and assist the Department of Health – Developmental Disabilities Supports Division in the administration of a statewide system of early intervention through the Family Infant Toddler program.
---
Publications
Latest
Popular
---
Resources
Latest