Office of School and Adolescent Health
New Mexico School Health Manual
The New Mexico School Health Manual was developed for the purpose of providing guidelines and recommendations to school nurses and other school health personnel for coordinated school health practice and programs throughout the state.
The Office of School and Adolescent Health (OSAH) continues to assist users of the manual to transition from the historical heard copy to the Web-based version and Compact Disc version.
One updated Compact Disc copy is available annually for distribution from OSAH to each New Mexico school district and can be replicated by the district as needed.
---
Latest
---
Latest
---
Learn More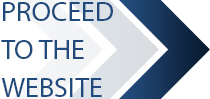 This page is currently in the process of being revised and may not contain all of the information available.
Please visit the Website Archive for all the complete information on this topic. We appreciate your patience and understanding during this transition period.