Health Systems Bureau
---
Upcoming Events
The council serves as the point of contact and advocacy for CHWs with state government and as a forum for community members to express their perspectives on health and the role of the CHW in improving community and individual health outcomes. Join the conference call by dialing 1-712-432-0111 and using code 122813#.
The public is welcome to attend this meeting. The agenda will be available 72 hours before the meeting on the Office of Community Health Workers web page.
---
News Articles
Latest
Popular
---
Health Data
Latest
Popular
---
Publications
Latest
Popular
---
Resources
Latest
Popular
---
Learn More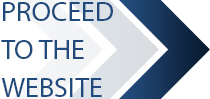 This page is currently in the process of being revised and may not contain all of the information available.
Please visit the Website Archive for all the complete information on this topic. We appreciate your patience and understanding during this transition period.