Teen Pregnancy Prevention Program
We promote four population-based strategies (service learning, adult-teen communication and comprehensive sex education) to work in concert with the clinical family planning direct services to prevent teen pregnancy.
Programming includes community based and school based programs. Service learning programs engage youth in constructive activities to build on their strengths and interests, and increase their motivation to delay childbearing by providing positive alternatives and leadership opportunities.
Adult-teen communication programs give adults information and skills to communicate effectively with young people about reducing risky sexual behavior. Parents influence teen decisions about sex more than their friends, the media, or their siblings.
Comprehensive sex education programs teach that abstinence is the best method for avoiding sexually transmitted infections and unintended pregnancy, and also about the use of condoms and contraception. These programs help youth to make responsible decisions and to develop healthy life skills and healthy relationships.
---
Latest News
---
Learn More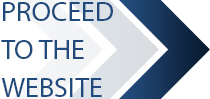 This page is currently in the process of being revised and may not contain all of the information available.
Please visit the Website Archive for all the complete information on this topic. We appreciate your patience and understanding during this transition period.
---