Colorectal Cancer Program
The New Mexico Colorectal Cancer Program is dedicated to improving access to high-quality colorectal cancer screening, surveillance, and diagnostic services for low-income, uninsured or underinsured men and women, and to promoting appropriate screening in the general population.
The goal of the New Mexico Colorectal Cancer Program is to reduce the burden of colorectal cancer in New Mexico by:
providing limited colorectal cancer screening, surveillance, and diagnostic services at no cost for eligible average-risk New Mexicans, age 50 and older; and
promoting evidence-based public health initiatives designed to increase the overall rate of New Mexicans screened for colorectal cancer.
The Program was founded on the rationale that colorectal cancer is preventable through evidence-based detection and screening strategies.
New Mexico is among 25 states and 4 tribes that received funding from the Centers for Disease Control and Prevention (CDC) to improve colorectal cancer screening rates. CDC's long-term goal is to increase screening rates in the funded states to 80% by 2014.
The New Mexico Colorectal Cancer Program is administered through the New Mexico Department of Health in Albuquerque. The program contracts with community health centers, hospitals and private physicians to provide screening services. Program staff provide technical assistance and guidance to contracted providers throughout the state.
Information Line
You may call our bilingual, toll-free information line at 1-877-852-2585 to find out if you MAY be eligible, and to find the nearest medical provider(s) in your city or area to contact. The medical provider will make the final determination regarding your eligibility.
---
Learn More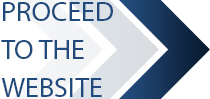 This page is currently in the process of being revised and may not contain all of the information available.
Please visit the Website Archive for all the complete information on this topic. We appreciate your patience and understanding during this transition period.