Pertussis Epidemiology Program
Pertussis, or whooping cough, is on the rise in New Mexico. Anyone can get pertussis and, in fact, increases in disease are occurring in all age groups. But babies who get pertussis are the group at greatest risk of complications, including pneumonia, seizures, brain damage and death.
Whooping cough disease (also called pertussis) causes fits of coughing that in some persons make it hard to breathe. Cases of whooping cough (pertussis) are on the rise and young infants are the most vulnerable to severe disease and possible complications. Many are hospitalized every year and some have died.
Circle Your Baby with Protection
Whooping cough shots safely prevent the disease. But, your new baby is too young to get the shot, and is at risk for getting the disease from others. To protect your baby, make sure that these people are up-to-date on their whooping cough shots:
Anyone who lives with your baby
Anyone who cares for your baby
Anyone who will be around your baby
Protection from the disease fades with time. Make sure anyone 10 years of age or older get a booster shot, called TDaP, at least two weeks before they have contact with your baby.
Everyone Around a Baby Needs Protection
Babies most often catch whooping cough from a family member. By protecting yourself from the disease, you also protect your baby. Ask your doctor for a Tdap shot. You can get it:
Moms to be: Before you are pregnant
Expecting mothers: After you have been pregnant 20 weeks
New mothers: After giving birth
If you have not gotten your TDaP shot yet, get one before leaving the hospital with your new baby. It's safe to get a TDaP shot while breastfeeding. If you do not have a prenatal or primary care provider, contact your local Public Health Offices for assistance.
---
Learn More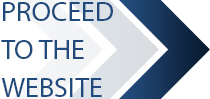 This page is currently in the process of being revised and may not contain all of the information available.
Please visit the Website Archive for all the complete information on this topic. We appreciate your patience and understanding during this transition period.