Community Health Assessment Program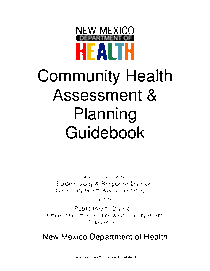 The Community Health Assessment Program (CHAP) provides technical assistance and training in health assessment and epidemiology.
We provide support to ALL communities in New Mexico and to those who work with these communities. The CHAP offers epidemiology staff experienced with health assessment in tribal communities.
Specific services include assistance and training in: data collection, analysis, interpretation, reporting, program evaluation, and accessing data. The Centers for Disease Control and Prevention Assessment Initiative funds New Mexico in these efforts.
---
Assistance
Need help collecting and analyzing data, or understanding what you've got? We can help you find the data you need, define health indicators, understand the measures, and even provide training and training materials. Please contact us today!
---
Data Sources